High throughput tissue grinding instrument shipped to Guizhou
---
Recently, Guizhou Academy of Agricultural Sciences ordered 2 sets of high-throughput tissue grinding instrument CK2000 again, which is the continuous recognition of our equipment performance and after-sales service. We will, as always, increase research and development efforts, strict quality control to provide customers with first-class scientific research instruments!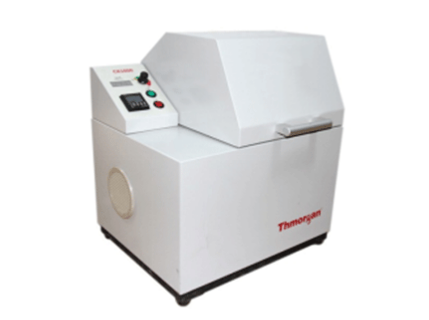 High throughput Tissue Grinding instrument CK2000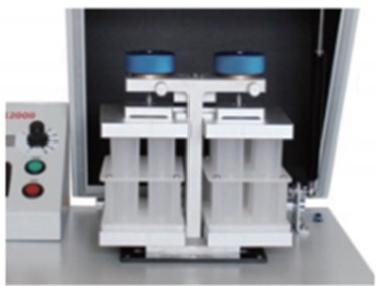 Grinding table
First, product characteristics
1. With national invention patent: ZL201110168356.2, passed CE certification;
2. Vertical oscillation: high stability, sample crushing and mixing thoroughly;
3. High efficiency: complete sample crushing within 2 minutes;
4. High flux: 2×15×15ml adapter, 2×8×50ml adapter can choose freely;
5. Large sample processing capacity: 2×300ml nylon tank (soil grinding, no metal pollution);
6. High safety: with safety door and safety lock;
7. No cross contamination: the sample tube is fully closed in the crushing process to avoid cross contamination;
8. Low noise: during the operation of the instrument, the noise is less than 70dB, which will not interfere with other experiments or instruments.
Two, product use
1. Suitable for grinding preparation of soil agrochemical analysis samples;
2. Suitable for sample grinding in the early stage of pesticide residue detection;
3. Apply to the early grinding of samples for environmental toxicology detection;
4. Suitable for sample grinding in the early stage of soil composition detection;
5. Suitable for mass sample grinding and mixing.
Thmorgan Marketing Department
Phone: 4000-688-151
Friday April 14, 2023
---
---
Focus on us
Beijing Thmorgan Biotechnology Co., Ltd

Telephone:4000-688-151

Mailbox:info@thmorgan.com

Address:2711, building 2, Beijing big data intelligent industrial park, 6 Liye Road, Huilongguan town, Changping District, Beijing