Happy News | Thmorgan biological zebrafish farming system successfully won the software copyright patent
---
Scientific and technological innovation is an important driving force for high-quality development of enterprises. Recently, the highly efficient zebrafish breeding feeding system V1.0 independently developed by Thmorgan Biology successfully passed the audit of the State Intellectual Property Office, and won the computer software copyright registrationcertificate(registrationnumber:2023SR1199527)!
Software copyright certificate is not only an important support to ensure the effective protection of software copyright, but also a powerful expression of Thmorgan biology's innovation-driven development, and a fruitful result of Thmorgan Biology's focus on talent training and encouragement of technological innovation, which has strong practical significance for the high-quality development of enterprises.
Thmorgan people will hold themselves to a higher standard, achieve authenticity, excellence, and constantly launch new products to repay customers' trust in us.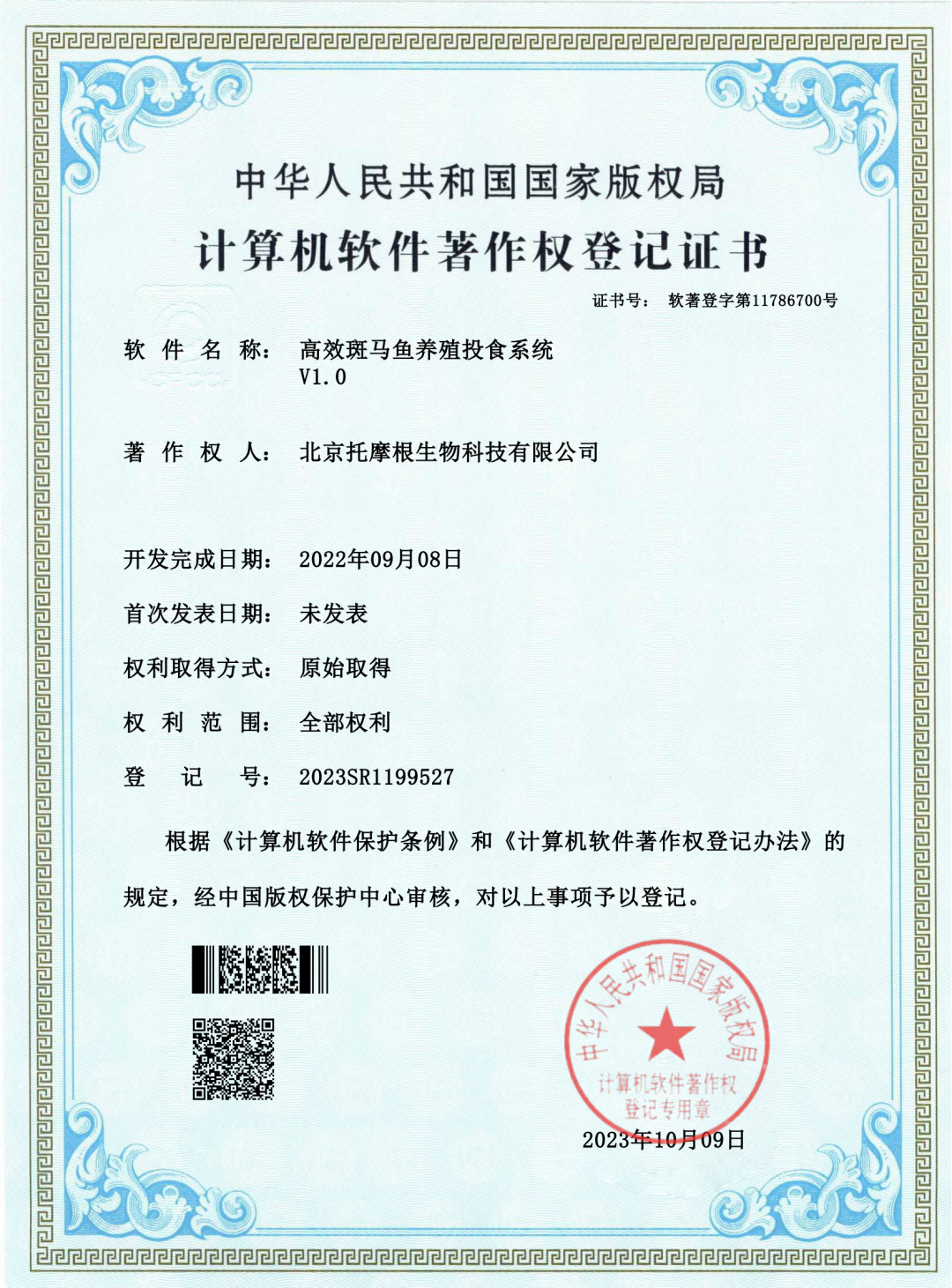 Thmorgan Marketing Department
Phone: 4000-688-151
Wednesday, October 11, 2023
---
---
Focus on us
Beijing Thmorgan Biotechnology Co., Ltd

Telephone:4000-688-151

Mailbox:info@thmorgan.com

Address:2711, building 2, Beijing big data intelligent industrial park, 6 Liye Road, Huilongguan town, Changping District, Beijing