Happy news | Thmorgan won the award of "Top Ten brands" in nucleic acid extraction instrument industry
---
June 15-27, 2023, sponsored by the brand star website nucleic acid extractor top ten brand recommendation list (2023 year) was announced. With the influence and recognition of the main brand, Thmorgan Bio-won the "Top Ten Brands" in the nucleic acid extraction instrument industry. Thank the industry and the organizers for the recognition and affirmation of the comprehensive strength of its brand.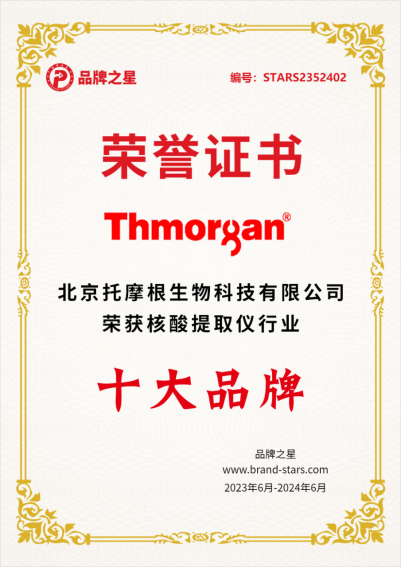 As one of the famous brands of nucleic acid extraction instrument, Thmorgan Biological has been among the best in the industry in terms of product development, quality control and marketing strategies since its establishment. It has grown rapidly over the years and has already become the "brand representative" in the industry, constantly introducing innovative products in the market and boosting the upward development of the nucleic acid extraction instrument industry. This time won the title of "Top Ten brands" in the nucleic acid extraction instrument industry, which is undoubtedly another witness to the strength and influence of the Tomorgan brand.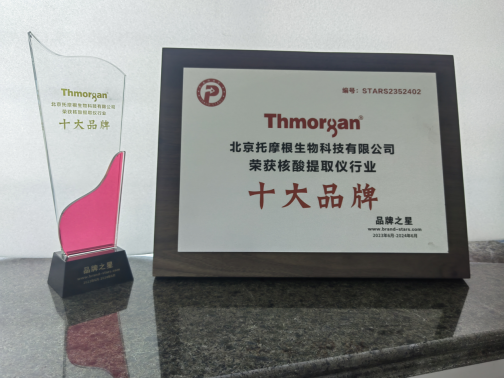 Do not forget the original intention, forge ahead, Thmorgan biological will continue to innovate, constantly upgrade and optimize products, and constantly break through itself, to meet the diversified needs of customers with high-quality products and high-quality service, customer trust and recognition is the source of Thmorgan biological development.
Thmorgan Marketing Department
Phone: 4000-688-151
Wednesday, July 5, 2023
---
---
Focus on us
Beijing Thmorgan Biotechnology Co., Ltd

Telephone:4000-688-151

Mailbox:info@thmorgan.com

Address:2711, building 2, Beijing big data intelligent industrial park, 6 Liye Road, Huilongguan town, Changping District, Beijing