Thmorgan has passed ISO9000 quality management system certification
---
Thmorgan has passed ISO9000 quality management system certification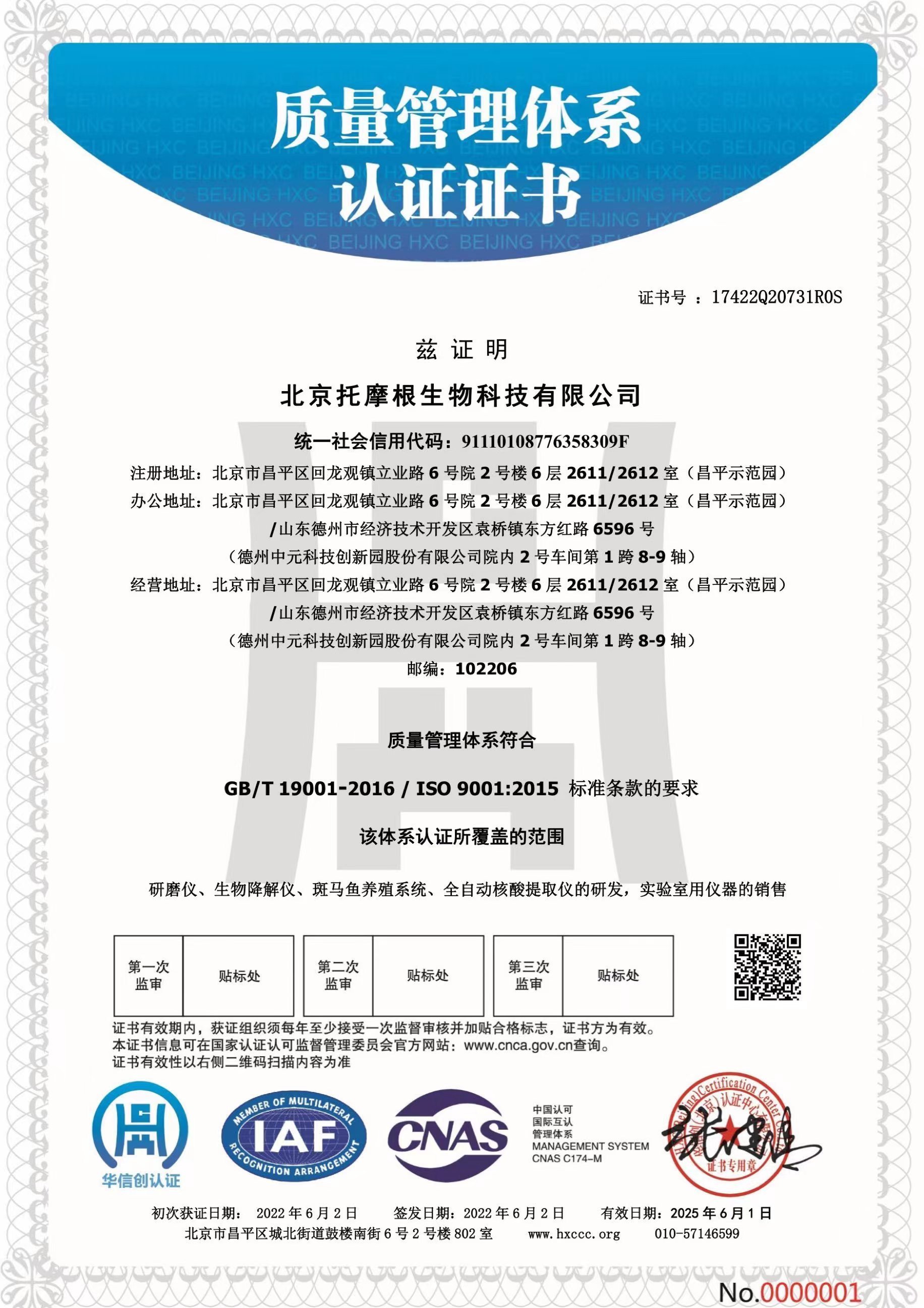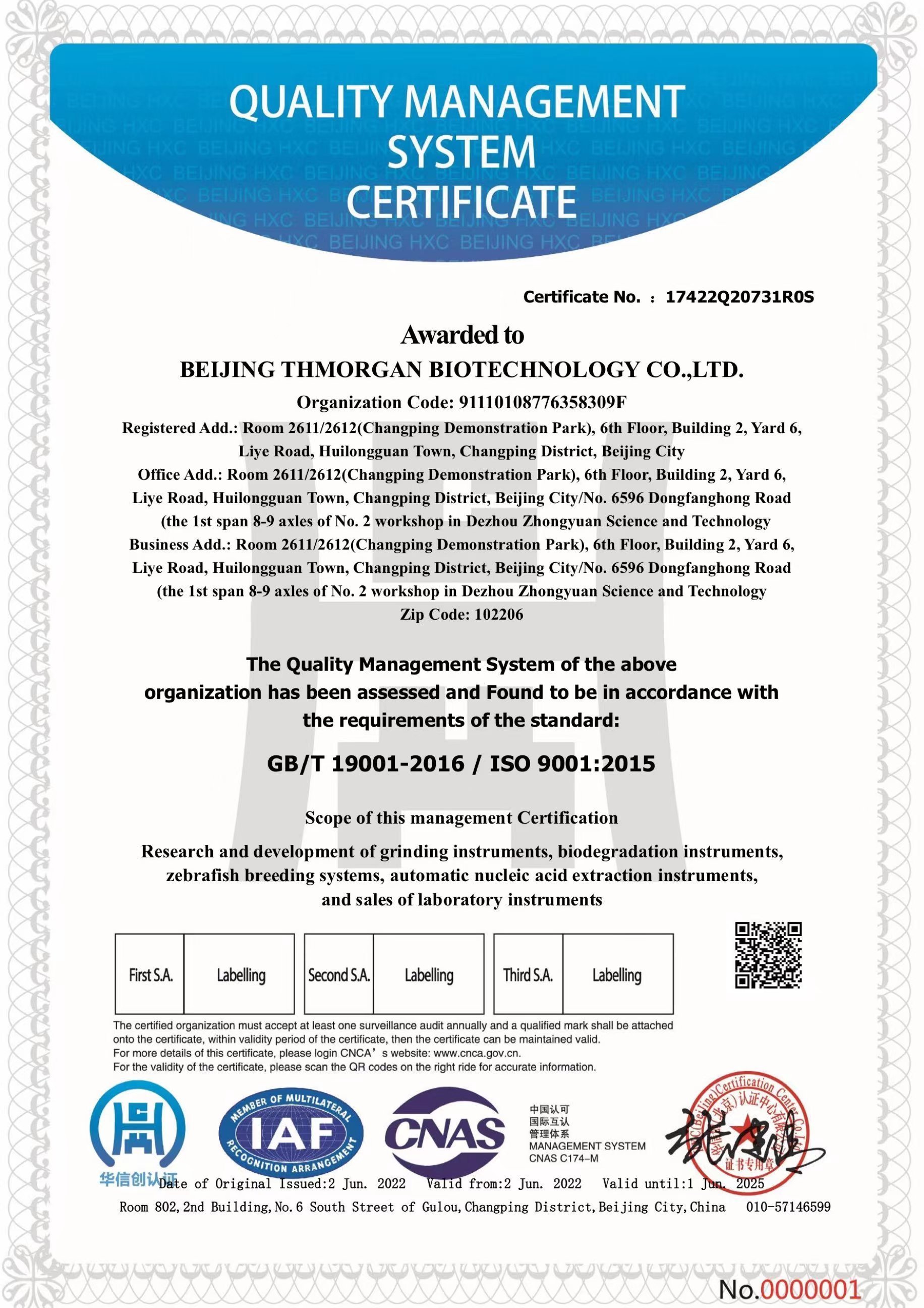 Thmorgan warmly celebrates the success of our company through the ISO9001 quality management system certification, which marks our company has stepped into the standardized, standardized, scientific modern enterprise management track.
Thmorgan was founded in 2006. Since its inception, the company has put product quality and service in the first place.
At present, the high-throughput tissue grinding instrument, zebrafish breeding system, biodegradation instrument and nucleic acid extraction instrument independently developed and produced by the company are widely used in hospitals, scientific research institutions, quality inspection systems, enterprises and third-party testing institutions, and are well received by users.
Through the ISO9000 quality management system certification, Thmorgan biological research and development process, production process, sales process, but also put forward higher requirements for the future of the company's management system.
Thmorgan people will set higher standards for themselves, achieve genuine prices, strive for perfection, constantly introduce new products, and repay customers' trust in us.
Thmorgan Marketing Department
Monday, June 6, 2022
---
---
Focus on us
Beijing Thmorgan Biotechnology Co., Ltd

Telephone:4000-688-151

Mailbox:info@thmorgan.com

Address:2711, building 2, Beijing big data intelligent industrial park, 6 Liye Road, Huilongguan town, Changping District, Beijing