TMG1000 successfully completed installation and commissioning in Lanzhou University
---
Recently, our engineers rushed to Lanzhou University to install and debug the purchased TMG1000 zebrafish breeding system, and systematically explained and trained the use and operation of the instrument, maintenance methods, etc.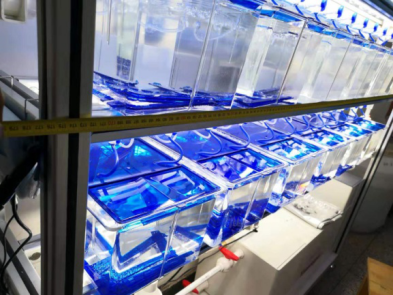 With first-class quality, perfect after-sales service and reasonable quotation, Thmorgan has won the unanimous affirmation of many universities and scientific research institutions, and stands out in the domestic market. We will, as always, increase research and development efforts, strictly control the quality to provide you with first-class scientific research instruments!
Thmorgan Product Hotline: 4000-688-151.
WeChat public account: Tomergen Biotechnology
Product Department
on 2019 Dec 12
---
---
Focus on us
Beijing Thmorgan Biotechnology Co., Ltd

Telephone:4000-688-151

Mailbox:info@thmorgan.com

Address:2711, building 2, Beijing big data intelligent industrial park, 6 Liye Road, Huilongguan town, Changping District, Beijing