Thmorgan fluorescent quantitative PCR instrument helps detect swine fever
---
Recently, Thmorgan real-time PCR instrument QMini was sold in Xinxiang Gaojin Food Co., Ltd. with excellent performance.
With first-class quality, perfect after-sales service and reasonable quotation, Thmorgan has won the unanimous affirmation of many universities and scientific research institutions, and stands out in the domestic market. We will, as always, increase research and development efforts, strictly control quality, and provide you with first-class scientific research instruments!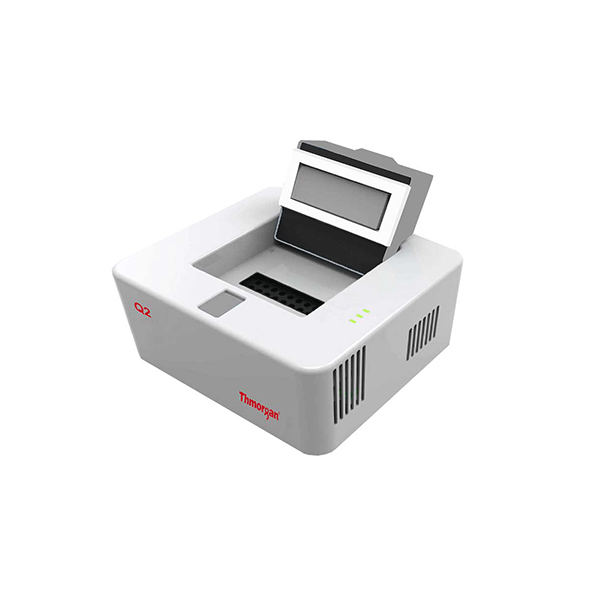 QMini Product Features:
1. 16-well design, up to 16 samples at a time;
2. 2 fluorescence detection channels for double fluorescence detection
3. Small size, can do portable operation.
Fluorescence PCR instrument QMini has a small form factor, suitable for on-site operation, and its performance can be comparable to that of large desktop PCR instruments, which can be used for swine fever detection, food rapid inspection, animal husbandry field operations, and rapid clinical diagnosis in disaster-stricken areas.
Thmorgan Product Hotline:4000-688-151.
WeChat public account: Tomergen Biotechnology
Product Department
2019 Dec 1
---
---
Focus on us
Beijing Thmorgan Biotechnology Co., Ltd

Telephone:4000-688-151

Mailbox:info@thmorgan.com

Address:2711, building 2, Beijing big data intelligent industrial park, 6 Liye Road, Huilongguan town, Changping District, Beijing