2 CK2000 grinders won the bid at Southwest University!
---
CK2000 high-throughput tissue grinder adopts vertical oscillation, and the high-frequency reciprocating motion of the oscillation system makes the frozen sample in the grinding tube collide with the grinding ball, and the grinding shear force and impact force generated by it completely break the tissue. It can be used for soil sample grinding, pesticide residue detection sample pre-grinding and mixing, environmental toxicology testing sample pre-grinding, and various animal and plant tissues and food and drug samples grinding, the grinding effect is excellent, can better replace manual grinding, greatly save sample grinding time.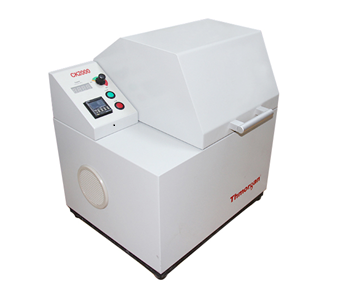 With first-class quality, perfect after-sales service and reasonable quotation, Thmorgan has won the unanimous affirmation of many universities and scientific research institutions, and stands out in the domestic market. We will, as always, increase research and development efforts, strictly control quality, and provide you with first-class scientific research instruments!
Thmorgan Product Hotline: 4000-688-151.
WeChat public account: Tomergen Biotechnology
Product Department
2018 Dec 12
---
---
Focus on us
Beijing Thmorgan Biotechnology Co., Ltd

Telephone:4000-688-151

Mailbox:info@thmorgan.com

Address:2711, building 2, Beijing big data intelligent industrial park, 6 Liye Road, Huilongguan town, Changping District, Beijing