New product release constant temperature water bath system online!
---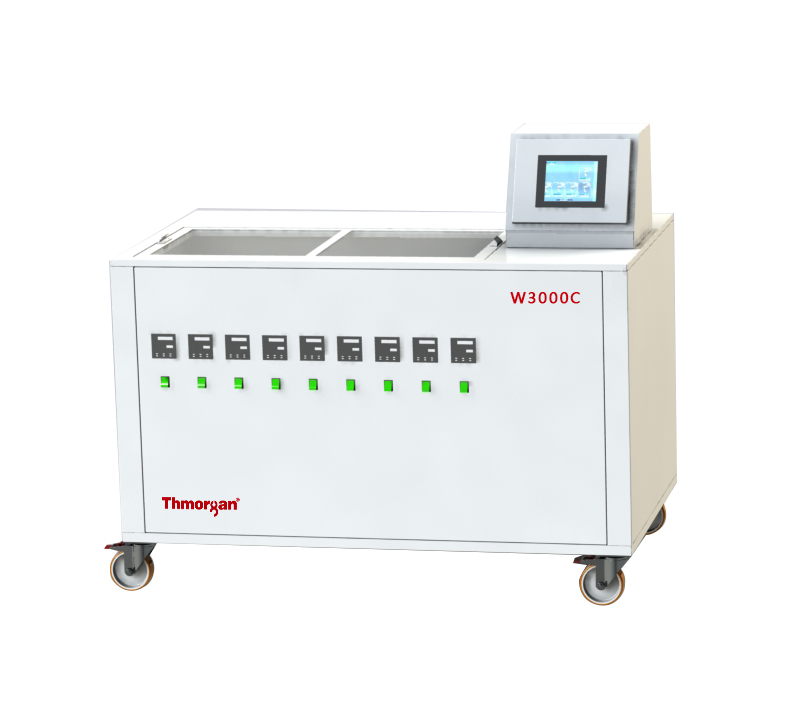 Biological, plant, physics, chemical, medical, environmental protection and other experimental sciences can not be separated from direct or auxiliary heating. Thmorgan Biology to meet the needs of customers to launch a new water bath volume, high temperature control precision of the constant temperature bath system.
Thmorgan's thermostatic water bath system mainly provides a liquid environment controlled by cold and heat with uniform and constant temperature. It is widely used to provide high-precision temperature control platform for large instrument design, including small and pilot temperature control experiments in medicine, medicine, agriculture, environmental protection, scientific research, chemical enterprises and other fields.
In addition, Thmorgan's thermostatic water bath system uses transparent sliding doors to visually view the status of the temperature control area; Floor design with pulley for easy movement. Fully enclosed air-cooled compressor refrigeration system, low noise; Fluorine-free environmental refrigeration technology, in line with environmental requirements; 9 stations magnetic agitator, greatly improve the reaction speed. Touch screen design can quickly set the temperature; The studio water tank is made of stainless steel with strong corrosion resistance. And has power off protection, overtemperature alarm and other safety protection functions, compared with other products in the same industry, not only temperature control operation is simple and convenient, fast response, long service life, and more safe, more environmental protection!
The thermostatic water bath system introduced this time has four models W3000C, W3000, W2000 and W1000 according to the volume of the water bath, which can be selected according to your needs.
Thmorgan Marketing Department
Phone: 4000-688-151
Wednesday March 22, 2023
---
---
Focus on us
Beijing Thmorgan Biotechnology Co., Ltd

Telephone:4000-688-151

Mailbox:info@thmorgan.com

Address:2711, building 2, Beijing big data intelligent industrial park, 6 Liye Road, Huilongguan town, Changping District, Beijing